Last Updated on October 18, 2020 by Brittany
So, you made it to the actual job interview. Just getting here can sometimes be a feat, so pat yourself on the back!
In the sea of job applications that aimlessly float around online even getting a call from a potential employer can sometimes feel like a job in itself!
Trust me I've BEEN THERE!
Ladies let's be honest, in today's world long gone are the days when you stroll up into a work establishment and get hired on the spot. UNLESS there is some so-called NEPOTISM Involved.
Now there are still some entry-level positions that may let you get away with this, but this blog is for my ladies trying to LEVEL UP!
Don't get me wrong there is nothing wrong with spinning a sign or washing some dishes to feed your family and I am an advocate for "Doing what you gotta do until you can do what you want to do."
I am a FIRM believer in pushing through tough times and making a way.
But we are talking about a more formal approach to this where there is a decision-making process involved by a potential employer.
Now there are some specific steps you can follow to get this done. Let's go into more detail…
Do your research

.

I cannot stress this enough. Like this will make or break you!

It is MUCH easier to be Proactive VS  Reactive.

I learned this valuable lesson many years ago when I had a job interview at the county Fire Dept. I just KNEW I had it in the bag.

The Fire Chief politely asked me "So, how many employees do we currently have working here?"

I smiled as I rattled off some general website information and stated I thought it was a certain number which it WAS NOT. EPIC FAIL!

Not only was it humiliating, but it also fails to show a genuine interest in the company you are applying for.

Think about it.

It costs on average around $4100 bucks to hire and on-board a new employee.

So why would anyone waste their time or money with someone who is not serious?

You have to put yourself in their shoes. What if you had a company you worked extremely hard to build.

Wouldn't you want people around who give a crap?
Here's
what to research for your next job interview.
First things first...
View the Company's website and ABOUT US page!
Get to know WHO you may potentially be working for, and the company culture. Not just to get the job but Hey you may find out You don't even wanna work there!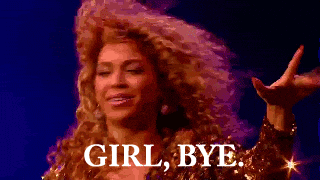 Study the job posting–
Employers post these things for a reason. They are looking for the candidate that closely matches the requirements.
So… your resume needs to include EVERYTHING they ask for!
 TIP: even if it is a skill that you are not familiar with. Reference something you have done in the past that closely relates.
Example:
If you are not an Excel expert but maybe have used the software before or even taken an intro class on it. Reference that, it's better than nothing.
Once you get the job BECOME an expert!
Exude confidence even if you don't feel confident.
It is imperative that you come across confident even if your knees are shaking underneath the interview table.
Doing research (as stated above) and being prepared will help you appear more confident even if you might not feel that way.
Here's a little secret.
Sometimes the person that is interviewing you may be new to their role. There are times when the interviewer may be just a s nervous as you. So remember to view the interviewer as a human being just like you.
This will take some of the pressure off of you.
Even if they're not nervous, they expect that you may be because of the circumstances.
If you can still come across confident, this is a big WIN in their eyes.
Need a little help with the whole confidence thing?
CLICK HERE!!!
Dress the part.
In today's culture, the job market has some FIERCE competition!
I have always been and will always be an advocate for "Dress for the job you WANT, not for the job you have." Or in this case the job you are applying for.
Because if we're being honest most of us are trying to get our foot in the door and expand our horizons.
In my precious opinion overdressed is always better than under dressed.
But some things you want to avoid are…
Flashy Jewelry

Crazy hair colors

Overly long nails

Loud colors
Now if you are applying for a job where this is the brand then OK, but under normal circumstances, this can be a distraction to the interviewer.
Get your mind right.
Mindset is KEY! You have got to go into an interview with a confident demeanor!
People can sense when you are not confident, and you better believe it will come off in the interview if you don't prepare yourself mentally before then
So, take some quiet time for yourself the day before.
You can read my tips on Mindset for additional resources.
Have questions ready to ask them during the job interview.
You know that part in the job interview when the interview concludes and they say. "So, do you have any questions for us?"
YES, YES, YES!!!
You must have questions for them. It shows that you have digested everything you have discussed during your time together and you want to ensure it's a good fit on both ends.
There are many online resources to help with this, and you can jot down questions as the interview progresses to refer back to.
One of my favorite questions to ask is.
"What character trait or skill would bring value to your organization?"
I find this one very thought-provoking and professional. I believe I have impressed many with this one so TRY IT!
Final thoughts.
These tips are ironclad, and will most definetly help you ace your next interview.
The great thing is once you get comfortable with the skills needed to interview well, it will get easier as you go along.
Love this post? Pretty please rate, comment, and share below 🙂
So Many Blessings,
Level up Lady